Philippines Sports Commission
Pia Cayetano was offended by the investigation into the P9.5 SEA Games cost.
Senator Pia Cayetano, who owned up to missing most of Hontiveros' privilege speech, took great offense to the allegations issued by Senator Risa Hontiveros, citing the "world-class standard" of the facilities built for Filipino athletes.
Her brother, former House Speaker Alan Peter Cayetano, served as chairman of the Philippine Southeast Asian Games Organizing Committee.
Si Pia Cayetano ay nasaktan sa pag-iimbestiga sa halagang P9.5 SEA Games
Si Senador Cayetano, na nagmamay-ari hanggang sa nawawala ang karamihan sa pribilehiyo na pagsasalita ni Hontiveros, ay labis na nainsulto sa mga paratang na ipinalabas ni Senador Risa Hontiveros, na binabanggit ang "pamantayan sa buong mundo" ng mga pasilidad na itinayo para sa mga atletang Pilipino.
Ang kanyang Kapatid na lalaki, dating House Speaker Alan Peter Cayetano, ay nagsilbing chairman ng Philippine Southeast Asian Games Organizing Committee.
Why are most of the Philippines excluded from BIMP EAGA?
Because its focus is on the poor areas in Mindanao like Davao City, General Santos City, Zamboanga City, Cotabato City, and Palawan.
These areas are mostly Muslim populated areas near Brunei, Indonesia, and Malaysia, aiming to help their brother Muslims elevate to develop their cities.
They developed air linkages, sea linkages, construction, telecommunication/ICT,agro-industry, fisheries, forestry and environment, and joint tourism, including sports.
k
Luzon and Visayas are not interested to participate in the organization.

l
(Answer Online)
kk
Wikipedia
Here is what the Wiki had to say. 

BIMP-EAGA was launched in Davao City in 1994

BIMP-EAGA Friendship Games started in 1996 in General Santos City

Between 1998-2002 there were no friendship games before it returned in 2003 at Palawan.
The Wiki does not describe any particular reason why other poorer parts of the Philippines cannot join.
ll
MY RESPONSE:
First of all, I will add Palawan is part of BIMP-EAGA. Palawan is part of the Visayas?
I disagree that Luzon and Visayas are not interested in participating. I coached at Zamboanga Del Sur. And I know that several athletes wanted to join the Track and Field, even from Manila and other areas.
With BIMP-EAGA, it's not a self-funded trip; it's paid for by the Philippines Sports Commission. Even if they had to self-fund, many athletes would have joined. These lower-level meets, such as BIMP-EAGA, even though it's just a friendly game between a few SEA nations and a smaller scale than the SEA Games or even the Thai national open.
It allows athletes to grow. The point of athletics is development. Hardly any of the athletes they sent to this meet went onto bigger and better results.
Usually, with poorer people/groups. They do the sport to earn a college scholarship or make money to send back to their family. Once they are done with their schooling, they leave the sport most of the time. Whereas with richer and middle class who can afford to self-fund, they will do the sport for pure participation cause they don't have the financial pressure to make a semi sustainable living off sport.
Davao City, where the BIMPA was formed, is looking at hosting the 2020 edition. Although this could be delayed another year due to several meets in the Philippines being canceled due to the #COVID-19.
'
Other Articles
https://news.mb.com.ph/2019/01/14/psc-says-davao-city-should-host-2020-bimp-eaga-friendship-games/
'
In the eye of the storm: Cayetano's Phigsoc slammed for payoff
Members of the Philippine Olympic Committee (POC) raised the alarm over the allegation that the Philippine Southeast Asian Games Organizing Committee (Phisgoc) paid some of them during the country's hosting of the 30th Southeast Asian (SEA) Games.
POC director Clint Aranas said they were disturbed over the revelation made by his fellow board member, Cynthia Carrion, that some of them were on the payroll of the organizing body chaired by former House Speaker Alan Cayetano during the buildup for the SEA Games last year.
Members of the Philippine Olympic Committee (POC) raised the alarm over the allegation that the Philippine Southeast Asian Games Organizing Committee (Phisgoc) paid some of them during the country's hosting of the 30th Southeast Asian (SEA) Games.
POC director Clint Aranas said they were disturbed over the revelation made by his fellow board member, Cynthia Carrion, that some of them were on the payroll of the organizing body chaired by former House Speaker Alan Cayetano during the buildup for the SEA Games last year.
In an exclusive Daily Tribune story last Saturday, Carrion admitted that she is one of the POC members who received compensation and other perks from Phisgoc.
She claimed that she was being paid around P65,000 to P75,000 monthly, but other sources stressed that the amount was actually around P100,000 to P250,000 depending on their positions and roles in Phisgoc.
Aranas said what Carrion did violate the International Olympic Committee (IOC) charter that "members of the NOC (national Olympic committees), except professional sports administrators, shall not accept compensation or bonus of any kind in consideration for their services or the performance of their duties."
The POC also asserted that its members, especially its officers, should perform their duties on a "voluntary basis" to avoid conflict of interest.
.
Health Guidelines for Athletics in the Philippines (from PSC AND PSI)
(September 24, 2020)
a
Philippines Sports Commission, POC, AFP renew 'detailed service' for national athletes.
By Ivan Stewart Saldajeno  July 29, 2020, 6:59 pm
;
MANILA – The Philippine Sports Commission (PSC), the Philippine Olympic Committee (POC), and the Armed Forces of the Philippines (AFP) agreed on Tuesday to renew the detailed service (DS) for national athletes who have already booked or still vying for spots in the Tokyo Olympics.
The tripartite agreement, which expired last May, is supposed to be for all national athletes. However, with the coronavirus disease 2019 pandemic still affecting the Philippines, only those still running for the Olympics were granted DS for now.
"We are working with the POC in drawing up the list," said Philippines Sports Commission Acting Executive Director lawyer Guillermo Iroy Jr. on Wednesday.
He actually requested 78 national athletes and 52 coaches from 19 sports, namely swimming, table tennis, taekwondo, volleyball, wrestling, boxing, baseball, rowing, sailing, sepak takraw, softball, soft tennis, weightlifting, cycling, obstacle sports, Muaythai, judo and PHILSPADA athletes from athletics, badminton, table tennis, and cycling, to be detailed to the Philippines Sports Commission in a letter to the AFP.
And may release the final details of the agreement by August once AFP Special Service Unit chief Col. Rocky Bing, POC secretary-general lawyer Ed Gastanes, Philippines Sports Commission Iroy, and national sports association (NSA) affairs head Annie Ruiz is done discussing matters.
Weightlifter Hidilyn Diaz and boxer Eumir Marcial, both enlisted to the Philippine Air Force, have already resumed their training ahead of their Tokyo Olympics bid. (PNA)
---
POC / Philippines Sports Commission 2020 Click here for news and updates

Below is a collection of the Philippines Sports Commission (PSC) Updates for the Year 2020. You will also find information and news on POC, NSA's, and the DEPED here.
Philippines Sports Commission Official Questioned
THE National Bureau of Investigation yesterday picked up a Philippine Sports Commission employee for questioning for allegedly padding the payroll of national athletes and coaches, resulting in millions of pesos in losses to the Philippines Sports Commission, for the past five years, according to Philippines Sports Commission officer-in-charge Ramon Fernandez.
"Paul Ignacio, a longtime employee in the Philippines Sports Commission personnel department, was picked up by the NBI for inquest this morning," Fernandez said yesterday.
"There might be other people involved in this case because he definitely cannot do it on his own." The acting Philippines Sports Commission chief said that the alleged anomaly was discovered by officials of the Land Bank Philippines "which red-flagged the case since the allowances were being deposited into the account of Ignacio for the past five years. The bank usually clears their records after that period."
The Land Bank branch located inside the Century Park Sheraton building across the Rizal Memorial Sports Complex in Malate, Manila, is one of the Philippines Sports Commission depository banks.
Fernandez bared that "there are speculations that the Philippines Sports Commission may have lost somewhere between P12 to P14 million for those five years alone," adding that the irregularity might have gone on for more than that.

"But let's wait for the findings of the NBI," he said.
As far as he could gather, he said that Ignacio allegedly padded the payroll of the list of the national pool of athletes and coaches once it was handed down by the Philippines Sports Commission National Sports Affairs department to the employee's section.
"From the Philippines Sports Commission NSA Affairs department, the list goes through the finance and accounting departments for verification first before it is forwarded to our payroll department," Fernandez explained.
"Once the list is with payroll, we suspect this is where this employee includes the names of the retired coaches and athletes. And then placed the money into his account," he pointed out.
"May kasabwat seguro yan. Because he has to know kung sino yong coaches and athletes na wala na sa lineup." Ignacio, he said, was inclined "to name names" of those involved in the alleged racket. Fernandez assured the public that
"We hope that we can get to the truth and bring the accountable to justice swiftly.
"The Philippines Sports Commission will never waver in its duty to protect the interest of its stakeholders and the Filipino people."
Philippines Sports Commission to focus shrunken budget on Olympic hopefuls.
The Philippine Sports Commission begins to rationalize a shrunken budget by discussing the Philippine Olympic Committee's Olympic projections with Tokyo Games chef de mission Mariano "Nonong'' Araneta Jr.
The plan is to focus dwindling finances on national athletes with the best chances of qualifying for the postponed Summer Games.
"The POC will know the athletes who have a high percentage of qualifying, so we will consult them and move from there,'' said Philippines Sports Commission Commissioner Ramon Fernandez.
Four athletes—pole vaulter EJ Obiena, boxers Eumir Marcial and Irish Magno, and gymnast Carlos Yulo—already qualified for the Olympics reset to July 23 next year.
On the fringes of qualifying are weightlifter Hidilyn Diaz, boxer Nesthy Petecio, skateboarder Margielyn Didal and judoka Kiyomi Watanabe. For most in that group, qualifying seems a formality only.
Identifying the other athletes who possess bright chances of qualifying would guide the Philippines Sports Commission on where to focus its resources after much of its funding was diverted to help the government in its battle against the coronavirus (COVID-19) crisis.
POC president Abraham "Bambol'' Tolentino has repeatedly expressed optimism that the Philippines could finally land its first Olympic gold medal in Tokyo, and Fernandez readily agrees.
"We must never lose sight of our goal to give our best and win our first Olympic gold,'' said Fernandez.
Over 60 athletes from 18 sports are still seeking to clinch Olympic berths. And since the qualifying meets have been moved next year, Tolentino believes the chances have become better for them to make it.
"It gives our athletes the luxury of time to improve themselves in preparation for their qualifying tournaments,'' said Tolentino.
Among those who also have high hopes of punching Tokyo tickets are taekwondo jins Pauline Lopez, Elaine Alora, and Samuel Morrison, track and field's Kristina Knott and Willie Morrison, and golfers Miguel Tabuena, Yuka Saso, and Dottie Ardina.
Source: https://sports.inquirer.net/398155/psc-to-focus-shrunken-budget-on-olympic-hopefuls
Philippines Sports Commission sends home foreign coaches.
June 2, 2020
Sports commissioner Ramon Fernandez stressed that foreign coaches with expired contracts would no longer be renewed after they suffered a massive reduction in their fund from the national sports development program.
First, let go was the national diving team's Chinese mentor after her contract lapsed on 31 May. Xiaofeng Cui, who won gold medals for China in the Asian Games during her prime, already packed her bags with the Philippines Sports Commission making her travel arrangements for Chaozhou City in Guangdong. It was confirmed with the President of PSI in which diving falls under that is verified.

Other national squads that employ foreign coaches are Karatedo, fencing, wushu, and athletics.

In several conversations with PSC Commissioner Ramon Fernandez. It was informed even a year ago; the PSC would renew only coaches who have Olympic qualifiers.

 THE usual P120 to P150-million monthly share from the Philippine Amusement and Gaming Corporation's income was reduced to only P9 million in April following President Rodrigo Duterte to stop gaming operations nationwide due to the implementation of enhanced community quarantine.
---
PSC CUT ALLOWANCES OF ALL ATHLETE AND COACHES BY 50%
Excellent writeup by Joey Villar, after I breadcrumbed after his Twitter updates.
In Summary, PSC (Philippine Sports Commission) hard times call for hard measures as the coffers dry up
In light of athletes now being given 20% discounts by the government

Pay of athletes as of June 1 is slashed by 50%Some Foreign Coaches whose contracts expire June 1 will not be renewed




Events such as

Batang Pinoy

Philippine National Games

and ASEAN Para Games, among other projects.

They could, however, console themselves with the fact they would receive discounts on

goods

medicine

transportation

services

from restaurants

hotels

movie theaters

while establishments that will grant discounts will, in turn, receive tax relief.

https://www.philstar.com/sports/2020/05/29/2017386/national-athletes-and-coaches-enjoy-20-discount-goods-face-cuts-allowances
POC PSC: Fund Cuts
April 30, 2020
From their budget to the training of the athletes to the conduct of their programs, the PSC is being made to adjust like in no other time in the past, said Mr. Ramirez. Due to COVID-19. 
**Perhaps upon further analysis if the budget is lacking to pay staff and athletes. The PSC must use this as an opportunity to do some house cleaning. It should remove
Athletes who did not get a medal at SEA Games 2019. I mean and spent 1.4 BN on athletes' allowances alone. And the fact support and financing were giving to athletes more than any other time in the past since the PSC was founded in 1990 and that the SEA Games 2019 hosted. Means athletes benchmark should be "AT LEAST A bronze medal at a lower level international meet such as the Philippines 2019 SEA Games. This would still provide quite a large pool of athletes after the Philippines had garnered a total of 387 medals, the number further bolstered by team and relay events.

Coaches who failed to even provide a bronze medal at the 2019 Philippines SEA Games. Should be immediately dropped from the payroll, whether foreign or local. The benchmark should be higher for foreign coaches if paid more with a minimum of a gold medal or be dropped off the payroll. 

An athlete should only be allowed to nominate one coach without pressure in a neutral environment. It is redundant to pay multiple coaches for one athlete unless their specific role is assigned, such as strength and conditioning coach.

Regarding Point 2, there should be special consideration if the athlete failed to medal at SEA Games but medalled at a higher level meet in the last few years.


Those athletes being developed who have not medalled at international meets should be allowed to stay in dorms, use facilities for free and perhaps have food and travel exemptions without an allowance.
SAFETY FIRST. Philippines Sports Commission (PSC) Chairman William Ramirez (2nd from left) announces postponement of major sports activities to safeguard the athletes against novel coronavirus during a press conference at the Rizal Memorial Sports Coliseum on Thursday (Feb. 6, 2020). Among the deferred events are National Sports Summit, Philippine National Games, Batang Pinoy, and Children's Games. Also in photo are (from left) PSC commissioner Ramon Fernandez, Philippine Paralympic Committee president Michael Barredo, Commissioner Arnold Agustin, Charles Raymond Maxey, and PSC Board Member Stephen Fernandez. (PNA photo by Jess M. Escaros Jr.)

Points made 

1. From the P900 million approved GAA budget this year, where the PSC gets money for the salary of its employees and other operating expenses, it has been reported that it is set to be slashed by more the 50%.

2. Compounding the PSC's budget woes is the prospect of money coming from Pagcor being delayed, or worse stop coming in altogether.

As casino operations remain shut because of the coronavirus, with the government prohibiting mass gatherings as part of mitigating measures.

PAGCOR money is what is used to pay the athletes and coaches.

3. With concerns over the budget, the PSC has moved to cancel its scheduled events and programs till December, affecting activities like the Batang Pinoy, Philippine National Games, Indigenous Games, and Women's Games, among others.

4. As to the salaries of regular employees of the PSC, Mr. Ramirez said it is taken care of as it falls under the GAA.

5. However, those that are under contractual or job offers may face problems.

6. "Training will be adjusted. In partnership with the POC's Committee and the national sports associations we will try to come up with a comprehensive program where coaches can go online and make virtual presentations for the athletes," said Mr. Ramirez.

POC PSC No Sporting Events until December

April 30, 2020

The 

Philippine 

Sports 

Commission 

(PSC) 

is 

receiving 

orders 

from 

Malacanang 

this 

year 

to 

cancel 

all 

sports 

events. 

And 

instead 

will 

emphasize i

ts 

the budget

on 

various 

pending 

commitments 

as 

the country

decides 

to 

fight 

the 

spread 

of 

coronavirus.

The 

sports 

agency 

further 

announced 

that 

all 

events in conjunction with

the 

regulations 

will 

be 

canceled

until 

December 

of 

this 

year.

"We heed the call of the national government," said Ramirez. "To cut expenses as we reroute majority of our resources to fighting the pandemic, but we also stand by our commitment to keep supporting members of the national teams."

The 

PSC, 

chaired 

by 

Butch 

Ramirez, 

agreed 

in 

a 

virtual 

meeting 

on 

Wednesday 

to 

forego 

all 

local 

competitions 

and 

one 

international 

competition. 

This 

is to 

ensure 

it 

can 

preserve 

its 

contribution, 

including 

aiding 

national 

team 

members.
POC Boss Bambol says no sports events for the Philippines likely for 2020
April 28, 2020
POC President Abraham "Bambol" Tolentino can't see any more major sporting events in the Philippines for the rest of 2020. However, he believes the training for Olympic-bound athletes will now be in 2021 and push through.
Bambol Tolentino

"I doubt if we can still hold (sports) events for this year,'' said Tolentino.
No Sports Events  for the Philippines and a new normal
Due 
to 
the coronavirus 
(COVID-19)  p
andemic, 
popular 
annual 
tournaments 
of 
national
level s
uch 
as 
the 
Palarong 
Pambansa, 
Philippine 
National  
Games 
and 
Batang 
Pinoy 
Games 
have 
been 
shelved 
indefinitely 
so 
"There will be a new normal once this is over and we'll see how our sports activities will fit in,'' added the Cavite congressman and PhilCycling head.

http://gty.im/1175391196
tickets 
to 
the 
Tokyo 
Summer 
Games,
while 
62 
more 
18-sport 
Filipino 
athletes 
are 
set 
to 
join 
in. 
The 
only 
thing 
which 
can 
proceed 
consistently,
said 
Tolentino,
is 
the 
training 
of 
athletes 
who 
already 
qualified 
for 
the 
rescheduled 
Olympics 
in 
Tokyo 
from 
July 
23 
to 
August 
8, 
2021.
"I'm expecting that our athletes, especially those who made it, will prepare hard to be in peak form for the Olympics,'' said Tolentino.

"As for those who have yet to qualify, I know they will find ways to seize the opportunity and secure an Olympic spot,'' he added.

http://gty.im/587122478
Rio 2016 Olympics silver medalist lifter Hidilyn Diaz, skateboarders Margielyn Didal, judoka Kiyomi Watanabe, boxers Nesthy Petecio and golfers Miguel Tabuena, Yuka Saso, and Dottie Ardina are also hunting towards slots to the Games. 
As can be seen, by the rescheduling of qualifying competitions in all sports, Filipino Olympic hopefuls benefit from time to boost their qualification.
Source:
---
PSC 2020 FAST FACTS: Philippines 2019 SEA Games venues convert into quarantine centers
From hosting the SEA Games 2019, these venues will test and treat coronavirus-positive patients in the Philippines.
As of Thursday, April 2, the Ninoy Aquino Stadium (NAS), World Trade Center (WTC), and Philippine International Convention Center (PICC) were the first 3 venues converted to accommodate patients from Manila Makati and Pasay area.
PSC 2020 Some PH athletes left behind amid PSC lockdown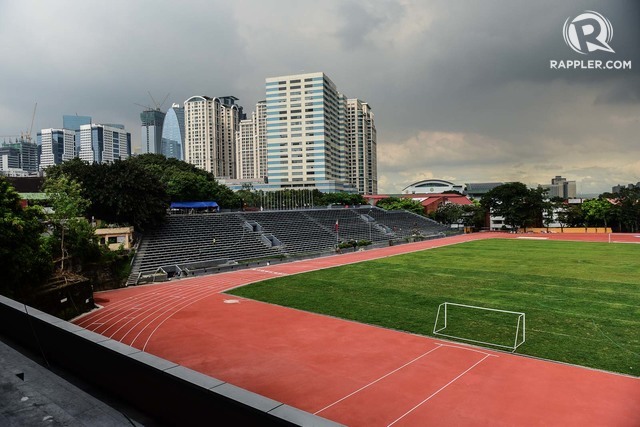 MANILA, Philippines – Even after an ordered lockdown on government sports facilities, the Philippine Sports Commission (PSC) will continue to look after the national athletes and coaches left behind.
A total of 28 athletes, 4 Filipino coaches, and 2 Korean coaches – from fencing, boxing, athletics, and 6 para-sports – were unable to secure tickets back to their home destinations, prompting the government sports agency to accommodate them.
According to PSC dormitory manager Roselle Destura, the athletes and coaches will remain billeted at the PSC dormitories in the Philsports Complex in Pasig City.
PSC 2020 PH athletes evacuate dorms as PSC restricts facility access
The Philippine Sports Commission orders national athletes to go home as it places sports facilities on restricted access amid the coronavirus pandemic.
Except for the athletes still preparing for qualifying tournaments for the Tokyo 2020 Olympics, all national team members in senior and junior levels have been ordered to go home as all dormitories need to be vacated as part of the PSC's prevention plan.
PSC declared its two majors facilities – Rizal Memorial Sports Complex (RMSC) in Manila and the Philsports Complex in Pasig – under restricted access.
"We have to be proactive in this situation and take these hard decisions for the safety of our athletes and employees," said PSC chairman William "Butch" Ramirez during the management committee meeting on Thursday, March 12.
Some of the national team members billeted in the dormitories are boxing, weightlifting, muay, athletics, fencing, and Paralympic sports.
---
PSC 2020 POC urges NSAs to take precautions
MANILA, the Philippines — The POC's Committee, the highest sports governing body in the country, is one with the government to implement precautionary measures amidst the novel coronavirus menace.
Concerned with everybody's safety, the POC urged all national sports associations and groups associated with them to heed the call for prudence and await official announcements from appropriate agencies regarding the issue.
"The POC stands behind the government in its precautionary measure of advising everyone to desist from organizing, participating or attending events where big crowds are expected," said POC president Abraham "Bambol" Tolentino in a statement yesterday.
As advised by no less than President Duterte himself, the Philippine Sports Commission had called off the Philippine National Games, the national sports summit, and all its children's games while giving the recommendation that led to the 10th ASEAN Para Games being reset to a still unspecified date.
"The PSC's parallel declaration canceling or suspending sports activities in order to mitigate the possible spread of the novel coronavirus in the country is also shared by the POC," said Tolentino.  "We must always put the safety of athletes, coaches, officials, and spectators at the very top of our priorities." 
PSC 2020 Call for sobriety
SPORTING CHANCE – Joaquin M. Henson (The Philippine Star) – February 11, 2020 – 12:00 am
Above all, the Trade Union Congress of the Philippines' suggestion to reprimand Capas Mayor Rey Catacutan for objecting to the Athletes Village's use in the New Clark City as a quarantine zone should be withdrawn.

PSC 2020 CSC eligibility for athletes pushed
THE Philippine Sports Commission (PSC 2020) discusses with the Civil Service Commission (CSC) to give national athletes the chance to acquire professional and sub-professional eligibility.
CSC eligibility is one of the requirements for pursuing a career in any government agency.
Sought for comment, national athlete Mary Joy Tabal said this is a great Development for them since they will not be athletes forever. The eligibility will give them another career path after calling it a career.
"It's a good program. Athletes will make better public servants because of the discipline and dedication we have for our work and for the country," the 2016 Rio Olympian said.

PSC 2020 No rest for nat'l pool athletes
After wrapping the flag around themselves, when Team Philippines won the overall title at home in the recent 11-nation Southeast Asian Games, Athletes belonging to the national training pool can now relax and rest up, right?
Wrong!
The elite group belonging to the national team program is under orders to keep in shape. And then report to the front lines when the Philippine National Games (PNG) unfurls in late May. At the refurbished Rizal Memorial and PhilSports complexes in Manila and Pasig.
Philippine Sports Commission Chair William Ramirez has formed a national committee. Led by executive director Merly Ibay and her deputy, Guillermo Iroy. To lock plans for the PNG and the Batang Pinoy meets this year.
As is customary, priority athletes have to show up for the PNG.
And are expected to win their assignments or eclipse their own records.
Since each is paid a tidy sum ranging from P10,200 to P45,000, the nationals have excellent PNG attendance.
But PNG commissioner Celia Kiram warns athletes. Who don't see action. That they "run the risk of being dropped from the roster and face the possibility of being replaced."
;
Why do the Philippines, with more than 100M, cannot get most of the medals in the South East Asian Games?
It brings back moments when Sports Leaders were flabbergasted when POC President Ricky Vargas stated that despite improvements, the Philippines was not favored to rule the SEA Games despite being the hosts and getting a lot of say in the final composition of events.
If we look at our previous SEA Games results in all sports. 
Vargas and Co have a lot to be concerned about 2019 SEA Games.
For PSC Articles Older than 2020
A
PSC 2020 defers major sports activities amid nCoV threat
MANILA — The Philippine Sports Commission has decided to postpone two major events that it will hold in the first half of the year. To protect athletes and the public against the novel coronavirus acute respiratory disease (2019-nCoV ARD).
In a press conference at the Rizal Memorial Coliseum here on Thursday, PSC chairman Butch Ramirez announced that the National Sports Summit was initially scheduled for Feb. 27-29 and the Philippine National Games set for May amid the coronavirus threat.
"Yesterday morning, the board have been discussing the situation, and the results of the board meeting was… we are postponing big events of the PSC like the Philippine National Sports Summit supposed to be held at the PICC (Philippine International Convention Center), the Philippine National Games that will be held in Rizal Memorial and PhilSports [Arena] Pasig," Ramirez said.
RePublished from 2018
Philippines Sports Commission
Should The Philippines Sports Commission take Control of the NSAs?
The proposed bill would place the NSAs under the control of the Philippines Sports Commission.
Under the present setup, NSAs are independent although subject to the supervisory and visitorial powers of the Philippines Sports Commission.
So what's your insight? Do you think it would be better for NSAs to be under the Philippines Sports Commission's control?
After an embarrassing 24 Golds at the 2017 SEA Games, the lowest % and the second-lowest number equal we have won in the countries 40-year participation in SEA Games. What have we got to lose?
Philippines Sports Commission
POC scrutinizes Pacquiao bill amending

Philippines Sports Commission

law
"The right to autonomy and self-governance and its close relation with the POC as guaranteed by RA 6847. May be lost depending on the rules and regulations formulated by the PSC (under the proposed law),"
Philippines Sports Commission
the POC board led by POC president Jose Cojuangco Jr. noted in its recent review of Senate Bill 1515 introduced by Pacquiao.
However, the POC board pointed out that Pacquiao's proposed legislation has completely repealed a provision in Section 13 of RA 6847, defining the National Sports Association's meaning.
In contrast to the bill's proposed amendment, the section would read as "National Sports Associations organized for their respective sports in the Phl and affiliated with their respective international federations may be recognized as such by the commission."
Removed in the planned amendment is the provision that  "The national sports association recognized by the Commission shall be autonomous and shall have exclusive technical control over the promotion and development of the particular sport for which they are organized, subject however to the supervisory and visitorial powers of the Commission, as provided in Section 11, paragraph (j) hereof."
The board also pointed out that under Section 19 covering tax exemptions on gear and sports equipment that "the exemption on taxes and duties on the importation of (the) POC and NSAs are taken away" and that the provision on "(the) donors' tax to the POC and NSAs has been repealed."
Philippines Sports Commission
Steve Hontiveros
Warning that if the proposed legislation is passing. By POC secretary-general Steve Hontiveros. Who attended the POC board's review of the bill.
"we (the POC) might find ourselves suspended by the International Olympic Committee because of government intervention."
However, according to a source who did not want to be identified and could meet Manny Pacquiao's bill with a lukewarm response in the House of Representatives.
"It won't fly in Congress," the source said, adding that "he (Pacquiao) was never part of the PSC or POC. He is a pro athlete who fought for money and country… unlike many (athletes) who fought for the country and no money."
Philippines Sports Commission
The situation of Philippine Sports
I believe in the idea of investing in long-term sports planning and vision. Building grassroots and programs in provinces and decentralizing the system is of utmost priority. Hosting the 2019 SEA Games, which we are not ready for and may end up as a 'Half Baked' 'Cockup.'
Besides, what happens to Philippine Sports after that. Small plans that lead to bigger plans later (grassroots and decentralization, and even dare I say it, Mequi and Juico PE in schools program) are better than quick fix gratification (hosting the 2019 SEA Games) not ready for.
Honestly, Tourism is the War on Drugs, and the Philippines' conflict will increase tourism. Just from hosting a low-key international sports festival like the SEA Games???
;
After we got 24 golds, we are just brushing it off, and what have we learned moving to the 2018 ASIAN Games ???
We even appointed the same Chef De Mission Camacho. He predicted we would get 50 golds in the 2015 SEA Games, and we ended up with 29.
What's happening, we are ending up struggling to keep the status quo. Rather than doing anything drastic or necessary reforms to stop us from falling even further behind are southeast Asian Rivals. In fact, in some sports, it's now out of the question in the short term. And 2019 is the short term.
However, when are NSA leaders or sports leaders get bad results. They seem to think they deserve 2nd,3rd,4th,5th, 6th, and more chances than a Cat has lived. There needs to be accountability.
What's more, with POC recruiting, Consultants and Expert coaches end up spending a lot of money on this and getting very little return on investment in most cases.
Meanwhile, buddy Jay Futalan a graduate of UP in Human Movement, was outstanding; he was instrumental in leveling up Ms. Hidilyn Diaz to an Olympic silver through long-term planning and various fixes in her Biomechanics.
But does not get brought to SEA Games to help assist the athletes. At the same time, we bring all kinds of entourage people who have a paid holiday by the government.
Back to my point again, I will tie this all into planning for real change, reforms, and progress to happen.
And must first cleanse the system of those who are not getting results.
This move-on-and-forget attitude Philippine Sports has right now will really lead nowhere.
Philippines Sports Commission
Philippines Sports Commission 2019 15 Focus Sports!
October 17, 2019
PSC commissioner Ramon Fernandez is a staunch advocate of focus sports, disciplines where the Filipino athlete isn't hamstrung by physical limitations like height and heft and can flourish on talent and hard work.
Upon his appointment in 2016, Fernandez crafted a blueprint called "Change the Game," which seeks to resuscitate Philippine sports.
Among his plans was to focus on less popular sports where he believes the country has the potential to succeed, such as open water swimming — for the Olympic event, known as marathon swimming —
given the country's vast water bodies.
https://opinion.inquirer.net/124625/two-golds-in-one-day?fbclid=IwAR1_efyj6CtcRktVVHQZrknZA2yOfw1-I2bRV2wqkzxLPghB7xGVHLfq9KU
Philippines Sports Commission
Philippines Sports Commission
Asian Games 2018: P5 M for gold medalist
by Nick Giongco
A gold medalist in the Indonesia Asian Games stands to receive a whopping P5 million after the Siklab Atleta Pilipinas Sports Foundation dangled P1 million to go with the P2-million incentive the government and another P2 million from the Philippine Olympic Committee (POC).

Philippine Sports Commission (PSC) chairman William "Butch," Ramirez said that Davao tycoon Dennis Uy, the Presidential Adviser on Sports, has pledged P1 million for a gold medal in the Asian Games that formally gets going today in Jakarta-Palembang. Under Uy's scheme, the silver medalist gets P500,000 and the bronze medalist P250,000.
"We want to help fuel the country's dream of global recognition in sports," said Uy in a statement.
https://sports.mb.com.ph/2018/08/16/p5-m-for-gold-medalist/
Philippines Sports Commission
Obtained from SEC Last Week PATAFA Bylaws as of February 2015
Philippines Sports Commission
Philippines Sports Commission Proposed Allowance Scheme
Philippines Sports Commission
Ricky Vargas stepping down as POC president, say sources
RICKY Vargas has resigned as president of the Philippine Olympic Committee (POC), sources told SPIN.ph.
During Tuesday's meeting of the Olympic body's executive board at the POC office in Pasig City, Vargas decided just 16 months after office.
POC first vice president Joey Romasanta is set to take over the POC leadership after Vargas stepped down during the meeting.
;
Ricky Vargas wins POC Elections ends the 13-year rule of Peping.
February 23, 2018
Article from Inquirer by Marc Anthony Reyes
Boxing chief Ricky Vargas bested incumbent president Jose "Peping" Cojuangco Jr. by a wide margin to become the Home Workoutsnext Philippine Olympic Committee president in a much-anticipated election Friday held at Wack Wack Golf and Country Club.
Vargas gained 24 votes from the 43 qualified voters that included national sports associations and athletes, while the 83-year-old Cojuangco could only muster 15 votes.
---
Vargas calls for 'orderly' POC change.
 With local sports wracked by conflict and controversies in the wake of the country's dismal showing in the Malaysia Southeast Asian Games.  Consequently, that has raised calls for Philippine Olympic Committee president Jose Cojuangco Jr. to resign.
Philippines Sports Commission Updates – New Monthly Allowances, PSC Plans to cut down Training Pool Size and Asian Games Selection Criteria.
Feb 18, 2018
New Monthly Allowances
A document sent meaning the Philippines Sports Commission has changed its pay scheme on the Priority Program of the previous Philippines Sports Commission Admin it was a monthly allowance for athletes of
40,000 Pesos SEA Games Gold Medalist

30,000 Pesos SEA Games Silver Medalist

25,000 Pesos SEA Games Bronze Medalist

15,000 Pesos Former SEA Games Medalist (one cycle)

7,200 Pesos Member of the Training Pool that is not a Medalist at the last SEA Games
Philippines Sports Commission
The Philippines Sports Commission now has 6 pay brackets instead of 5. 40,000 – 45,000 for those higher than a SEA Games Gold. Gold Medallists go down from 40,000 to 30,000, while Silver and Bronze both drop to 20,000. A former medallist drops to 10,000 and a member of the training pool to 6,000 pesos.
Philippines Sports Commission


2.

Philippines Sports Commission

Plans to drop the number of Athletes and Coaches on Payroll
He (Philippines Sports Commission Chairman William Ramirez)  hinted at adjusting the athletes' and coaches' allowances in the Philippines Sports Commission payroll. Still, He stressed some in the 1,500-strong pool may have to be cut from the roster if they didn't perform to expectations.
"We're considering that (increase of allowance) but first we have to review," he said.

"We only had 24 gold medals from the SEA Games, why maintain more than 900 (athletes)? We found out that of almost 1,000 athletes, those under the 'priority athlete' classification are only less than a hundred. 

Then out of 600 coaches, there are only 60 'priority'. So we're trying to review. Maybe the reason we're not winning is we only have a few Top A athletes, a few Top A coaches. So why retain so many in the training pool?" he said.
Philippines Sports Commission
Reviewing the list and making a clear policy on which athlete and coach deserve allowances from the Philippines Sports Commission, Ramirez reiterated, will rid the system of influence-peddling.
Philippines Sports Commission
"We found out that some athletes are there because they're related to this individual. By crafting policies, we can avoid that," he said.
;
3. Qualification for Asian Games
A source advised the qualification in measurable sports for Asian Games, held in August 2018. Is either GOLD or SILVER MEDALIST in the 2017 SEA Games
or
Beat the 4th Place Performance in the 2014 Asian Games from August 2017 until June 2018.
Philippines Sports Commission
Winds of Change Blow Hard in POC as Court of Appeals back POC Elections, Hontiveros Resigns as PBF Leader.
Jan 31, 2018
It is only natural that people's wishes and aspirations should be realised by the leaders of the region. As this wind of change blows, it is up to the leaders to seize this opportunity to look for the better future for their own people through bold reforms before it is too late, before the people are forced to take action.
Philippines Sports Commission
Philippine Sports Commission Advises Athletes to come to them if any Problems with their NSAs.
Jan 7, 2018
In light of 6 Karatedo athletes coming forward and missing allowances being investigated. The Philippines Sports Commission has made further calls for complete transparency, advising athletes not to be afraid to report any anomalies regarding their respective NSAs.  This is very good for the country.
ATHLETES, WHO ARE YOU AFRAID OF? WHAT ARE YOU AFRAID OF? There you go! Your PSC will protect you! PLEASE DO IT FOR PHILIPPINE SPORTS AND THE COUNTRY! Help eradicate corruption! Isumbong nyo na! I-report nyo na!
Philippines Sports Commission
FROM: THE Philippines Sports Commission CHAIRMAN'S DESK
TO: ATHLETES AND COACHES
RE: FEAR NO MORE
Above all, tell them President Duterte, thru the Philippines Sports Commission, will be at their side if they are on the right side, that Congress created PSC to provide their needs: dormitory, meal allowances, monthly allowances, local and foreign training, uniforms, cash incentives and Security of safety And harassment.
Athletes, don't be afraid of the People of the Philippines thru the Office of the President via
PSC will Fight for your rights.
Chairman Butch Ramirez and the Philippines Sports Commission BOARD.
P.S.
Philippines Sports Commission shall protect the athletes at all times and at all costs. We will sustain this investigation and stop corruption in Philippine sports.
Please submit our documents and information of athletes with no fear of losing their slot to the RP Team. We will use government power to correct this abuse of powers by individuals against our athletes.
Philippines Sports Commission
Philippines Sports Commission Moves National Games to Next April
Dec 5, 2017
Please note the PNG has already been postponed in 2017 from June to August to
September to November to December and now to April 2018.
Oct 12, 2017
POC Gives Olympic Solidarity funds to Athletes. In light of several Athletes claiming they had not received any Financial Assistance from the POC Olympic solidarity funds during the last 3 Olympics, 2008, 2012, 2016. The current POC Admin came in 2005.
The Big Question is, what happened to the POC Olympic Solidarity Fund to previous Olympians? who was not able to receive these benefits?
The POC (Philippine Olympic Committee) seems to have awarded Solidarity scholarships to 10 athletes.
Pinoyathletics cannot confirm if other athletes not pictured here are also included in the Program. The recipients mainly seem to be from Combat Sports, such as Karatedo.
None of the three 2016 Olympians in Athletics are pictured in the ten.

Eric Cray

(based in 

America), Marestella Torres, and Mary Joy Tabal (based in Cebu). While 

Cray and Tabal 

cannot be pictured here as they are not based in Manila along with 

Trenten Anthony Beram 

who is based in America.

Presumably, they will be in the 

next photo op as they all are deserving of support
According to an older newspaper article dated 2015, several athletes received a $500(USD) monthly allowance before.
Photos from Facebook of Raymund Lee. I Reyes
Philippine Sports Leaders Discuss Reforms
Oct 4, 2017
18 NSA Leaders at the Marco Club
A group of National Sports Association (NSA) heads got together Tuesday afternoon at a Makati venue to discuss Philippine sports' current situation. Specifically the Philippine Olympic Committee, the Philippine Sports Commission, and the NSA's themselves.
Eighteen presidents/secretaries-general attended the meeting. And decided to draft a manifesto aimed at addressing the different concerns as identified by the group.
While High on the list of issues pinpointed by the group was:
We need to amend the by-laws of the POC

Reactivate and make operational all POC Standing Commissions and open the same to NSA officials;

Advisers should not be allowed to participate in all POC activities actively;

Need to review all NSA conflicts;

Urge Philippines Sports Commission to put up sports facilities,

decent living quarters for athletes and medical care;

The streamlining of the operations of

Philippines Sports Commission

NSA Affairs

Accounting which has made life difficult for NSA;

Systematize the procurement process for equipment. Supplies, etc.
Furthermore, the group emphasized that the issues were about the institutions concerned and were not meant to be a personal attack on anyone. Hence and agreed that substantial change was needed based on recognizing the problems that beset Philippine sports.
While the group announced that the manifesto would be finalized in the next few days, based on questionnaires that all the leaders answered, in conclusion, was and made the questions to extract the group's consensus on the various concerns.
The sports represented were:
boxing

netball

shooting

sepak takraw

dragon boat/canoe-kayak

table tennis

squash

soft tennis

rowing
Let's just say this report and the photo was supplied to me by a friend who attended
the meeting.
Peping Predicts 5 Golds for 2020 Olympics
Oct 1, 2017
In my opinion, the only athlete on our team who has a strong chance at an Olympic Gold Medal is Hidilyn Diaz (who won the Silver last time). Suppose given enough support and the case with the British Olympic Team at the 2016 Rio Games. And put millions into each of those 64 gold medals the British ended up with.
Diaz just needs to be well looked after, and the Philippines can look towards a high chance of winning its Olympic Gold Medal. The Philippines first joined the Olympics 93 years ago in 1924; it has never won an Olympic Gold Medal.
Diaz, who won a silver medal in 2016, was the first medal of any color for the Philippines since Onyok Velasco took a Bronze Medal in 1996.
One person who commented on this article had a perfect point. Regarding our lack of physical activities and programs in schools, some schools lack space in some parts of Manila. Some are lucky even to have a concrete Basketball court.
However, and should provide more activity time for children, some only have 1 hour of physical exercise a week.
In summary, gaining an Olympic Champion requires a lot of factors. Genetics, Good Coaching, Confidence built from competition experiences, Good Grass root system, Facilities, and Funding. Among other things. Which order to place these in is arguable. And I will leave it open to comments.
Ricky Vargas Letter to Select NSAs
From an Anonymous Source
Sept 24, 2017
Letter of Ricky Vargas to concerned NSAs: Dear fellow workers in Sports: In the past few days, I have received various messages asking for advice, support, and leadership regarding some serious movements in the sporting community. I have also been reading of a September 21 movement and calls for unity among NSA.
The NSA's exchanges in social media suggest varied courses of action- one has to do with self-examination. Another is primarily against PSC policies and perceived lack of support from it.
Some claim defense for the institution that is the POC; others support the current POC leadership. All have a common desire for improved performance, profess the love of country, and care for our athletes. The common operative word is "Change."
Doing nothing or having more of the same does not seem to be an option for most. Hence, I feel the need to bare my thoughts on the current situation:
1) To effect change, there should be a non-partisan attitude. However, I seriously doubt if and can easily achieve this based on relationships, alliances, and a sense of gratitude. It might be asking too much to let go of long-time loyalties. Instituting change in this political environment is partisan, especially when leadership is an issue.
However, we must strive to take blind partisanship out of our system;
2) I have not changed my original stand on the need for a leadership change. That said, we must effect change in an orderly, legal, and unified manner. There are options provided for this in the POC By-Laws;
3) Change must be genuine. No cosmetics, no theatrics, no ifs, and buts. We must opt for fresh ideas, bolder initiatives, and new faces. The old leadership of POC was not of one man alone. Those who shared in the mantle of leadership must give way to a new beginning and instead take a positive role as mentors in bringing about change;
4) I still bat for change in the POC leadership, and if it is viewed that my stating so is self-serving and there is a consensus that it is a liability, I am willing to relinquish my own personal plans;
5) Now, the elephant in the room: the issue of my disqualification in the POC elections of 2016. For everyone's information, there is still a case pending in court. We contested the basis for my disqualification, which I viewed as an injustice that begs to be corrected. It is hoped that the case will be resolved soon and may undertake so appropriate action for everyone's benefit;
6) The other immediate and urgent concern for everyone must be our hosting of the 2019 Southeast Asian Games. And cannot leave this to chance. Everyone must band together and work hard to ensure a successful hosting. AND WORK NEEDS TO BEGIN NOW!!!
The PSC, POC, and NSA must join forces for this. This has to be a collaborative endeavor, or we will certainly fail.
Besides, we need benefactors from the private sector, and I know for a fact that they are waiting to help. But they want to see a concrete and viable program they can support. And more importantly-credible, open and coherent leadership can govern professionally with integrity and competence. Let me end by saying that we must meet the challenges of clarity of vision, sound management policies, and a dogged determination to succeed.
We cannot, however, do it alone. The Government, PSC, the Private Sector, POCand the NSAs need to be united; there is no other option. Isa lang ang Bida dito, angBayan. At angkumakatawan sa Bayan ay ang Atleta. Change must build, not destroy.
Yours in sport, Ricky P. Vargas President, ABAP
Go Teng Kok set to make a 'Guest' Appearance at Sept 21 Rally.
Sep 20, 2017
The Big Question is 
Who will succeed Peping Cojuangco as POC President? If not now, by 2020, when his term expires and he is 86, which might be the ultimate deadline.

Do we have a long-term vision for Philippine Sports with short-term checkpoints? However, it seems we are just making it up as we go along? Like a ship sailing without a compass.
This results in our worse finish in SEA Games in 2017
Some Edits Made:
Peping Cojuangco
Sept 20, 2017
Earlier, Cojuangco had allegedly tried to reprimand Philippines Sports Commission Comm Ramon Fernandez through his boss William Ramirez. Therefore as a means of trying to silence him.
In conclusion, leading up to the Rally against the POC President in Ashgabat, Turkmenistan. Cojuangco is especially relevant because it is 'Supervising' the athlete effort at 2017 Asian and Martial Art Games. At the same time, the Rally is scheduled for 21 September both in Manila and Cebu. Hence marks the A national day of protest in the Philippines. 
Peping has enjoyed a 12-year reign as the POC President. Arguably the most powerful figure in Philippine Sports for over a decade. He just turned 83 years old, and his term will end in 2020 when he is already 86. 
If Peping does resign.
Who will replace him?
And what does the future hold for the long-term vision and direction of Philippine Sports?
Are we heading on the right path?
Will we end up with someone who can do a better job, the same job, or an even worse job?
It seems with a protest, it's a risk some Sports Community is willing to take.
---
UPDATED EMPOWERMENT LETTER FROM THE COA Regarding Un-liquidated 27 Million Pesos of POC
Fernandez to Cojuangco: Resign!
September 20, 2017
Philippines Sports Commission

Commissioner Ramon Fernandez greeted Jose Cojuangco Jr. on his 83rd
birthday yesterday. Wishing the longtime Philippine Olympic Committee president a
"happy birthday" by "resigning, retiring and turning it (the POC leadership) over to


"My wish for Mr. Cojuangco is that this is going to be his happiest birthday, and sana he will make the Filipino nation, sports-loving Filipinos and stakeholders very happy by resigning and retiring," said the outspoken Fernandez, one of the POC chief's harshest critics, in an interview Monday with DZSR Sports Radio.
---
---
Athletics and Boxing won't join anti-POC Rally.
By Nick Giongco
High-profile sports athletics and boxing are not inclined to send their athletes out to support an anti-POC rally. Against the Philippine Olympic Committee (POC). While being initiated by Philippine Sports Commission (PSC) commissioner Mon Fernandez on Sept. 21.
Philip Ella Juico, president of the Philippine Track and Field Association. Also Doubts whether the proposed rally will succeed in changing the landscape of Philippine sports.
The Association of Boxing Alliances of the Philippines (Abap). Like the Patafa, believes the rally aimed at ousting long-serving POC president Jose 'Peping' Cojuangco. It doesn't guarantee that a change of leadership in the POC would result in something positive.
"From the frying pan into the fire," said Juico on Wednesday at Malacañang. "We are not joining that."

"If you succeed (in ousting him), then what?" asked Abap executive

director Ed Picson.
Cojuangco, 82, has been presiding over the POC since 2004. Through the years, Cojaungco has survived efforts to unseat him in elections, although the longtime Tarlac lawmaker ran unopposed in 2016. In 2008, he defeated the late Art Macapagal and, in 2012, he also was unopposed.
Fernandez, one of Cojuangco's staunchest critics. He has been using social media to rally behind his call to oust Cojuangco since assuming his post last year as an appointee of President Rodrigo Duterte.
Fernandez claimed that the POC was the recipient of many a financial grant from the previous Philippines Sports Commission administration headed by Ritchie Garcia, a close ally of Cojuangco.
Likewise, Fernandez insists sports that are identified with Cojuangco get special treatment from the Philippines Sports Commission.
---
Epic Fail Peping tries Butch Ramirez to reprimand Mon Fernandez.
Sept 15, 2017
I read this from an article in the Tribune by Julius Manicad. I have added additional insights.
Like a Vigilante set to clean up, Philippine Sports Commissioner Ramon Fernandez continued his mission to clean the house. And in the process, refusing for the Philippines Sports Commission to continue to cow-tow as servants to the POC President.
In light of the Rally set on September 21 to demand Peping Cojuangco's resignation as POC President. At the same time, William Ramirez opted not to be directly involved in this. He defended the rights of those to have their own opinions.
Fernandez, who supports the COA, is pushing for the return of an alleged 27 million pesos owed by the POC. Which has remained un-liquidated, some of it going as far back as the 2005 SEA Games? Some 12 years ago.
Ramirez and Cojuangco meeting with Foreign Affairs Secretary Peter Cayetano had turned into a war of words. With both officials raising issues against each other over the 2019 SEA Games organizing.
A Daily Tribune source said Cojuangco admonished the Philippines Sports Commission for keeping the money issues alive. He also demanded Ramirez admonish Fernandez for his social media posts. Criticizing the POC Chief's disregard of the Commission on Audit (CoA) order.
Cojuangco also tried to cover all bases. Also, he questioned Fernandez's support of the planned rally to call for his ouster on September 21. And mentioned Fernandez's libel case against him as an irritant to their talks for the SEA Games hosting.
However, Ramirez stood by Fernandez and reminded Cojuangco to treat them with respect, being presidential appointees.
Quote
The source quoted Ramirez as telling Cojuangco: "You may not like him, but at least respect the position."

Ramirez was also quoted as saying:

"We may be a collegial body, but I have no control of what a commissioner may say. So, please respect him (Fernandez)."

"We are the assistant secretaries of the President. So, he (Cojuangco) has to respect our office. He may not like us, but he has to respect us."

"Masyadong mabait si chairman Butch, ayaw nyang hiyain ang tao (Cojuangco) sa publiko," said Fernandez. "But at least he (Cojuangco) saw that when push comes to shove, chairman Ramirez and the Philippines Sports Commission will stand up and fight back."
Tribune tried to get Cojuangco's side on the matter, but he has left for Ashgabat, Turkmenistan, for the Asian Indoor and Martial Arts Games, which fires off this Sunday.
---
Thailand Willing to Replace Philippines at 2019 SEA Games Host
Aug 16, 2017
MANILA, Philippines – While the Philippines has yet to formally announce before the SEA Games Council, it has pulled out as the 2019 host of the biennial event. Thailand seemed to have taken over the responsibility.
---
The sale of Rizal Memorial Sports Complex stopped.
Aug 2, 2017
Athletes and sports officials can now heave a sigh of relief.
The Rizal Memorial Complex, which the City of Manila has been eagerly trying to sell to a developer who planned to convert it into a shopping mall, will stay as a sports complex.
---
Peping Cojuangco Refuses to Give up SEA Games 2019 Hosting
Aug 2, 2017
MANILA, Philippines – Philippine Olympic Committee president Jose Cojuangcohas written President Duterte, expressing "deep regret" that the government is no longer pushing for the hosting of the 2019 Southeast Asian Games.
---
Merged Documents Philippines Sports Commission 2013-2017
---
PHI withdraws from hosting 2019 Southeast Asian Games
Jul 21, 2017
The Philippines withdrew its hosting of the 2019 Southeast Asian Games, citing the current situation in Mindanao and the threat of terrorism. The government's decision to channel its resources toward the rebuilding of Marawi City in Lanao Del Sur.
The Philippines Sports Commission did say it would continue to back the national athletes and coaches in all future tournaments for the country.
Also, the Marawi incident has made international news and Martial law in Mindanao. This means the government must channel its effort and resources to higher priorities. It also is concerned about the safety of those involved in the events.
POC, Philippines Sports Commission feud escalates: Ramirez tells Peping to raise own funds (from Manil

a Bulletin) (March 10, 2017)
In conclusion, The Philippine Sports Commission (PSC) advised the Philippine Olympic Committee (POC) that it doesn't want the Philippines Sports Commission to interfere in its affairs. However, it should find ways to raise its own funds to finance its foreign campaigns.
Philippine Sports Senate Hearing
MANILA, Philippines – The Senate committee on sports headed by Sen. Manny Pacquiao will look at the problems hounding Philippine sports when top officials from the Philippine Olympic Committee and Philippine Sports Commission appear before the committee today.
Pacquiao set the hearing at 10 a.m. and, in aid of legislation, aims to "resolve the issues hindering Philippine sports development."
Jose Cojuangco, the POC president, and William Ramirez, the Philippines Sports Commission chairman, will attend together with representatives of the different national sports associations (NSAs).
Similarly, the hearing will focus on the failure of some NSAs or the POC in general to liquidate financial support they've received from the Philippines Sports Commission through the years.
In conclusion, Ramirez said the unliquidated amount might reach as much as P200 million, representing cash advances and support dating back from 1990.
The Philippines Sports Commission chairman said he now has "an imprimatur" from President Duterte and directions from the Senate and Congress to stop providing financial support to those with liquidation problems.
"Hopefully this will ensure that government funds and properly utilizedand liquidated in accordance with the government accounting system," said Pacquiao.
Things covered in Hearing (3h40 mins)
Go Teng Kok reporting misspending of POC Officials.

POC Trying to explain the situation with receipts

Niki Coseteng Criticizing the policies and lack of grassroots of Philippine Swimming Incorporated.

The issue with FESSAP and World University Games, including Wesley So one year ban.

Boxing Philippines bringing up how POC denied them request to bring in an English coach

Bowling Philippines explaining how POC created a new Federation without asking them

The Angara calls for inquiry into Philippine Olympic Committee (Nov 9, 2016)
Two Issues regarding the POC have been escalated to the Senate of the Philippines. With an inquiry requested by Senator Sonny Angara.
The previous Philippines Sports Commission Board granting of 129 Million Pesos to the POC for various un-liquidated expenses.

The disputed disqualification of POC Presidential Candidate Ricky Vargas
Below are documents regarding the request for an inquiry.
Vargas and Peping Welcome Senate Inquiry (Nov 11, 2016)
A Senate hearing has been scheduled for November 15 to be presided over by Congressman Manny Pacquiao.
MANILA, Philippines – Boxing chief Ricky Vargas and Philippine Olympic Committee president Peping Cojuangco both welcomed the Senate's planned inquiry on the POC election's raging issues and alleged unliquidated funding besetting the POC.
PSC open to the possibility of PHL suspension from IOC (Oct 28, 2016)
WITH the Philippine Olympic Committee facing turmoil following Ricky Vargas' disqualification from the presidential elections, the Philippine Sports Commission (PSC) is waiting for the developments in the Philippine Olympic Committee (POC).
"We are anxiously waiting for what the Vargas camp is going to do next. Whether they will bring the issue to our court of law or file a protest in Lausanne. And if worse comes to worst, POC will be suspended (as NOC), then that's when we come in," PSC Commissioner Ramon Fernandez told Sun.Star Cebu.
---
Ramon Fernandez eyes summit with athletes, media  (Oct 30, 2016)
MANILA — The Philippine Sports Commission (PSC) is going out with guns blazing with its newfound verve for change across the board in Philippine sports.
Aside from calling for change at the top, the PSC is also looking to address the concerns below.
This past week, the PSC had a dialogue with various national sports associations (NSAs) about changes and concerns in general and specific to each sport. This author learned that PSC chairman William Ramirez has reached out to various stakeholders to discuss and resolve various concerns and issues, including foreign athletes in collegiate sports, to name one.
Ramirez has reached out to all collegiate leagues across the country for a dialogue on concerns and issues.
"The NSAs we spoke to are all open to change," divulged former professional basketball player and new PSC commissioner Ramon Fernandez. "I think that if we are going to ask for change, let it be wholesale and across the board. One-time na lahat para sabay-sabay 'yung pagbabago and moving forward."
Fernandez also discussed a new and different avenue with this writer — a summit organized via a region were and will also hear athletes and media.
"That is a new and different perspective. Previously, we only heard from officials. Now we will hear from a different perspective," said Fernandez in a phone interview on Sunday.
Fernandez occasionally flies to Manila for proper PSC business but prefers to be based in Cebu to address regional concerns.
"I believe that listening and holding dialogues with athletes and local media will provide us with new information that is on the ground, fresh, and not sanitized by what is submitted on paper by sports officials. The media are also watchdogs with a unique perspective. I believe that there will be a happy middle ground for all officials, athletes, and media to come up with a formula for success," he said.
(For more sports coverage, visit the ABS-CBN Sports website.)
---
Obituary: Anthony Nicanor, former Philippines Sports Commission Commissioner
1940 Sep 13 – 2016 October 4
Former 1990 -1993 Philippines Sports Commission Commissioner
Dr. Anthony R. Nicanor Passed Away at 9:00 was on October 4, 2016.
Philippines Sports Commission Publishes Date for the PNG Finals
Jan 10, 2016
PNG National Championship
Lingayen, Pangasinan
 7 – 11 March 2016
---
PNG National Championship Invitation for LGU, Team & Club (Click here to download)
The Advisory can be found here.
Philippines Sports Commission plans to expand PNG and Batang Pinoy (Sept 5, 2015)
This is from earlier in the year. Some legs of the Batang Pinoy are now finished. I will head to Pagadian to help cover the PNG Mindanao Leg. This is from back around January 2015.
A Meeting was called with represents from most of the NSA's present. In some cases, there was a coach rather than an executive representing the NSA. The meeting was presided over by Philippines Sports Commission Commissioner Jolly Gomez. The floor was open, with all questions being answered throughout the presentation.
The following legs of the Batang Pinoy in 2014 were held at Kalibo, Naga, with the finals in Bacolod. With the Pagadian leg already finished.
Commissioner Gomez's vision here was to spread the sport and recruitment areas for NSAs to as many places as possible to expand the scope of identifying talents for Philippine Sport.
He highlighted additional support for NSAs, not a complete substitute as NSA can still hold their own national championships.
The expansion of the Batang Pinoy and National Games programs Commissioner Gomez had revived back in 2011. Stated it helps all NSA expand their grass root programs and provides an opportunity for growing NSA to spread the interest in their sports via clinics.
Batang Pinoy and Regional National Games were held at the same time but at different locations.
With the National teams exempted from regional rounds but not playing in the finals.
Gomez also stated a good way to tap talent for some sports might be involving PRISAA/SCUAA members who have minimal meets in a year.
It could also expand into a Regional Coaching Program similar to Thailand's system in regards to clinics.
And also stated that if budgets were not used for international meets, they could either go into purchasing equipment or clinics.
---
Philippines Sports Commission  Provides a brand new cage for Philippine Throwers.
Sept 2, 2015
Arniel Ferrera (4x SEA Games Champion in the Hammer Throw)Double netted Throwing Area For the throwing community of Philippines Sports Commission PhilSports, Pasig; we now have a much safer place where we could train and express our passion for the Sports we love so much.
Prepares for the 2016 Rio Olympics : 
POC forms Olympic monitoring team
July 18, 2015
Philippine Olympic Committee (POC) president Jose Cojuangco Jr. formally has formed a four-person monitoring team to track the progress and development of athletes shooting for slots in the Summer Olympics in Rio de Janeiro next year.
Full Article by Julius Manicad
---
With eyes on the Olympics, POC, NSAs set a meeting.
After a dismal and disastrous stint in the Southeast Asian Games in Singapore last month, sports officials are turning their attention to the Rio Olympics next year in Brazil, where they don't expect to win any medals, save perhaps in boxing, but are hoping to send a bigger delegation than what was sent to London in 2012.
During the London Games, just 11 Filipino athletes qualified; four of them – two in swimming and athletics – were automatic entries given to Olympic member nations even if they failed to meet the standard.
On Monday, the Philippine Olympic Committee (POC) will meet with heads of 24 national sports associations to assess if they have athletes who qualify for the Olympics in Rio de Janeiro.
Invited were swimming, archery, athletics, badminton, basketball, boxing, canoe, cycling, equestrian, fencing, football, golf, gymnastics, judo, rowing, rugby, sailing, shooting, table tennis, taekwondo, tennis, triathlon, weightlifting, and wrestling.
Full Article by Nick Giongco Here
---
2015 SEA Games Chart Demonstrates shortfall in SEA Games medal tally
2015 SEA Games Report Floor-ball Withdraws
The Philippines Floorball team made a last-minute withdrawal from the SEA Games last week. Leaving just three teams in the competition.
---
---
Philippines Sports Commission Calendar Outline
2015
Jan-May Clinics

June SEA Games

July-December NCR, Northern Luzon, Southern Tagalog, Visayas, Mindanao legs

December Batang Pinoy Finals
2016
March/April PNG Finals (top 2-3 each leg vs. the national team)

May Elections
Philippines Sports Commission Clinics Photos and PATAFA Fitness Testing
Photo Credit: Enzo Williams & www.pinoyathletics.info Philippine Athletes Fitness Testing
Bigger allowances up for the National Athletes and Coaches
June 15, 2014
MANILA, Philippines – National athletes who are not on the priority list will no longer feel deprived of the Philippine Sports Commission's support.

Even those in the developmental pool and the junior athletes, who get P6,000 to P8,000 a month, will be entitled to the increase.
Read Full Article Here:
http://www.philstar.com/sports/2014/06/15/1335036/bigger-allowances-natl-athletes
Philippines Sports Commission
Philippine Sports Commission

Chairman announces August 15  deadline for Asian Games Qualification.
Feb 18, 2014
MANILA, Philippines – Filipino athletes who want to compete in the 2014 Asian Games in Incheon, South Korea, have until Aug. 15 to justify their delegation inclusion. Philippine Sports Commission chairman Richie Garcia, who is also chef-de-mission to the Incheon Games, announced yesterday.
"They have until Aug. 15 to prove to us that they deserve a slot to the team," he said.
Garcia said the date comes right before the Incheon organizers' final deadline to submit the athletes' list by names. This year's Asian Games will take place from Sept. 19 to Oct. 4.
The Asian Games task force headed by Garcia and includes Philippine Olympic Committee chairman Tom Carrasco, basketball official Jay Adalem, and tennis official Romeo Magat are now working on its composition. Sports hub ( Article MRec )
They have started one-on-one discussions with the different national sports associations (NSAs), hoping to field entries to Incheon.
In the meetings, they gather information about how many NSAs want to field, the qualifying tournaments they want to join, and their requirements regarding their preparations. From equipment to local and foreign training.
The task force has put up strict criteria for an athlete to make it to Incheon. And it includes a top-five finish or performance at the Asian level, especially for measurable sports. In last year's Southeast Asian Games in Myanmar, gold medalists are high on the list, although not all will make it to Incheon.
"A gold medal in Myanmar is not a sure ticket because there are SEA Games events where the gold medal will not even come close to a bronze in the Asian Games," he said. Garcia said he expects athletes to try their best to qualify, and they have six months from now to do that.

"For athletes who are not yet in the list of prospects, those who did not win medals in the last SEA Games and those with no records with us, they have until Aug. 15 to qualify," he said.
Because of the inclusion of team events in Incheon, like basketball, softball, rugby, or football, in case they meet the standard, Garcia expects a bigger delegation than in 2010 in Guangzhou where the Philippines fielded 188 athletes that won three gold, four silvers, and nine bronze medals.
"We expect to surpass the medal haul this year," said Garcia.
Basic Bullet Points Sports Science Seminar Jason
Alexander and Janet Glass
Sept 19, 2013
The PSC invited two foreign overseas Sports Science experts Jason Alexander (Canada) and Janet Glass (New Zealand), to conduct a lecture/clinic at the 23-26 Multi-Purpose Phil Sports Complex Arena National coaches and athletes. The two international resource speakers conducted a four-day clinic.
(more info will be added when it comes available this is only a draft)
Water Polo player Fil-Kiwi
The Philippines Most popular sports
LTAD
Long term athlete development plan
Ignite a spark

Grassroots development

The early age 3 plan starts.

Gradual progression

Inspire enjoyment early age

Inspire competitiveness
Skillsets
Interview
Seminars
Implement
Athlete A and B types
Athlete A physical literacy no skill good range sports

Athlete B only good one sports skill without function

Variety of games to develop early motor skills

Physical literacy teaches Athlete B corrective exercises.
.
Athlete A
Physical Literacy with no skill

Pick Sport that fits the natural skillset

Strength and Power

Fine Tune Skill
Athlete B
Skill without Function

Corrective exercise / physical literacy

Strength and Power

Fine Tune Skill
Minimal wt and movement's pattern
Chronological age (4 yrs dvlp difference)

Biological Age

Psychological Age
AGE PROGRESSION
Active start 0-6
Log roll
Skillset 6-8

Learn to play 9-12 boys

Girls 8-11

Train to play 12-16 boys

11-15 girls
Train as a group
Train to compete, 17-23 boys,

17-23 girls

Train to excel 23+
Ab workout
Core
Cessay 6th degree black belt (filo) master
Sagittal plane movement running

Every joint muscle turns on muscle turns off

Reciprocal Inhibition
Andrew was elected Vice President of the Association of Track and Field Statisticians in 2020 after being a member for 7 years.
He has worked as a PSC Consultant and Research Assistant from 2013-2015, Consultant, and Sprint Coach at Zamboanga Sports Academy from 2015-2017.
Current editor and chief of Pinoyathletics.info, and has recently done consultancy work for Ayala Corp evaluating the Track and Field Program.
Coaches Sprints, Middle and Jump events he is working towards his Level 3 Athletics Australia Coaching Certification in Sprints and Hurdles.
He can be contacted on [email protected]
You can find more information on Coaching here
http://www.pinoyathletics.info/coaching-2/